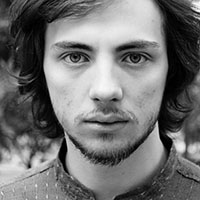 Presently focusing on group dialogue as envisioned by Bohm in his later years, I am concerned with articulating the general need of introducing inner, psychological literacy into human culture.
My fascination with Bohm and Krishnamurti began when, still a sophomore, I picked a book of their dialogues off the bookstore's shelf out of idle curiosity. The intensity and ease with which the two men communicated left the lingering impression soon to become the driving force behind most of my work.
After graduating from the Russian Academy of Theatre Arts—my principal discipline is acting—I spent a number of years in private research. I then went on to establish a dialogue group in a theatre in central Moscow.
It is my sincere hope that this website will be of use to anyone interested in the area.
See also our General About Us Page.